Exchange Students and Gap Year
Are you interested in studying in the U.S. for a semester or academic year? Want to improve your English or study abroad to experience American culture? Elgin Community College offers study abroad opportunities for international students looking to spend a semester or academic year in the U.S. We also offer short-term (four weeks to one year) Intensive English programs that can help you improve your English.
Exchange Students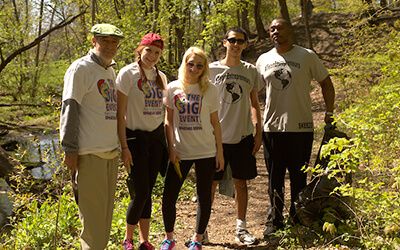 Elgin Community College has many international partnerships with foreign colleges, universities, and other learning institutions. Students from these institutions may come to study at ECC for one or two semesters as exchange students on an F-1 student visa. Exchange students must complete the regular F-1 admissions process and submit all required documents.
Students applying for admission as an F-1 must be at least 17 years old by the anticipated program start date. Students coming to ECC as exchange students must be nominated and supported by their home institution. A high school diploma (or equivalent) is not required for admission; however, students must have completed at least 11 years of secondary education (equivalent to junior-level standing in high school). Students must meet all international admissions requirements outlined in the International Student Application.
An exchange student's home institution determines the articulation of credit from ECC. ECC is not responsible for exchange students who may not be eligible for certain classes based on placement testing or English language proficiency. Questions regarding transferring credit from ECC to an exchange student's home institution should be directed to the student's home institution. Course descriptions are available online at elgin.edu/catalog.
Exchange students are strongly encouraged to participate in the International Student Homestay Program to ensure housing placement. Cultural activities and student activities on campus are open to all exchange students.
Gap Year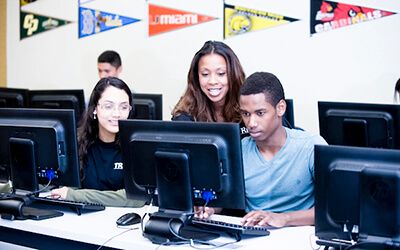 A gap year is a popular option for many international students, where you study abroad for a year between completing secondary education (high school) and college/university. A gap year is attractive to many students who desire to experience American culture and higher education on a short-term basis.
Students interested in studying abroad at ECC for a gap year should review the requirements for admission. Please note in your application your intended program of study and how long you plan to study in the U.S. (one-semester minimum for college-level academic courses; the four-week minimum for the Intensive English Program). We encourage you to review the application deadlines and short-term certificate programs eligible for Form I-20. Many courses may require minimum competencies or prerequisites; placement into a desired course is not guaranteed.
Courses completed at ECC are transferable to most institutions, depending upon the transfer institution's credit policies. Questions regarding the transfer of credit should be directed to the receiving institution.
Questions? Email us at internationaladmissions@elgin.edu or call 847-214-7809.