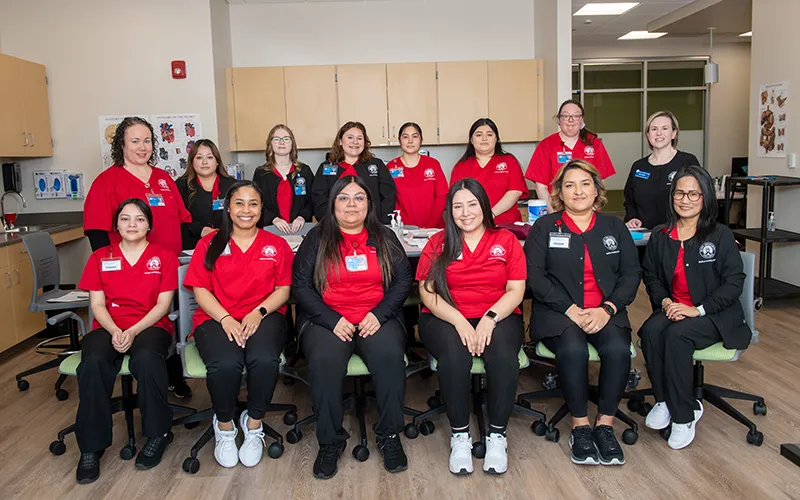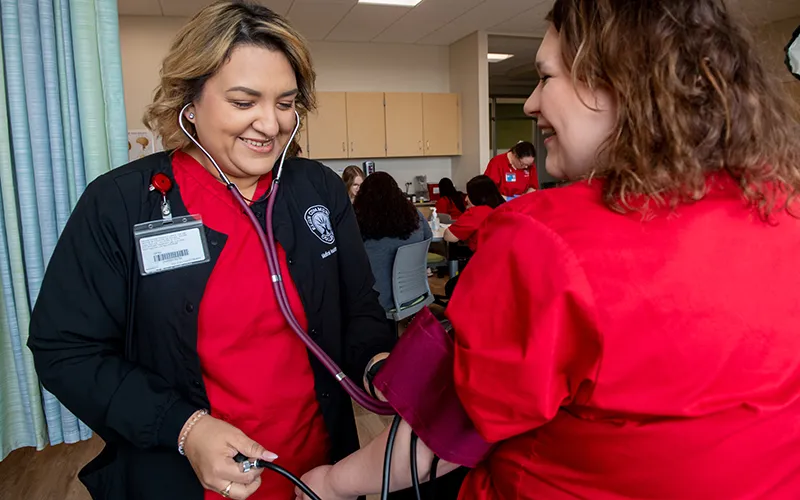 News story previous slide
News story next slide
---
There's no question that being the first to achieve a goal has a special significance. "I am so proud we are the first batch of the program to graduate," said Elgin Community College medical assisting graduate Ma Darvin. "We all did our best to support each other and finish because we're ready to enter the field. There are no regrets no matter where we go from here."
The first cohort of ECC's new medical assisting program completed their final class in August 2023. Launched last year, the program is ECC's response to local health care agencies who alerted the college to the increasing regional demand for these skilled health care professionals. The program is a three-semester basic vocational certificate designed to prepare students for the Registered Medical Assistant exam.
"It's inspiring to see a lot of the students in the class go from where they started to where they are now," said Kelli Marlin, medical assisting program director. After spending 17 years in the field as a medical assistant, Marlin is dedicated to bringing career training to individuals who thrive in a program that allows them to take an alternative approach to their education. "It's a great field, and I feel really passionate about helping people who are looking for a different track that allows them to get a hands-on education and be able to start a career in less time than a full degree program."
ECC's first medical assisting cohort is a tight-knit group of individuals who found strength and support through one another, each entering the program with different backgrounds and expectations for their futures. For some, like Nina Wadz, it was the perfect starting point to enter the health care field, a path she discovered a passion for while caring for her grandmother. "My mom suggested looking into medical assisting because I had cared for my grandmother for years when she was battling cancer," said Wadz. "What I found was it had a little bit of everything. I always had nursing in my mind, but I knew I wasn't ready to make that full leap. Since I started, I've loved it. My mom used to joke about how I like to be the first at everything, so to be a part of the first graduating class is very fitting!" Several graduates, including Wadz, are continuing at ECC this fall to complete their prerequisites and enter the nursing program. In the meantime, she's lined up a job at Northwestern Hospital in Huntley in the urology office as a full-time medical assistant.
For others, like Hanna Merritt, experiences working in hospitals with patients in other roles led them to medical assisting. "It was in my role as the supervisor of food service at St. Joseph's Hospital in Elgin where I realized how much I loved interacting with patients," said Merritt. "Talking with them, educating them, and hearing their stories made me seek out a career where I could be more involved with patient care and support. "
As the first medical assisting cohort, the group leaned on one another in class, at their externships, and in preparing for the registered medical assistant exam to become certified by American Medical Technologists. "This class has been so much fun," said Merritt. "Everyone is nice, and we all help each other. Kelli is more than just a teacher; she is a mentor, and that's amazing."