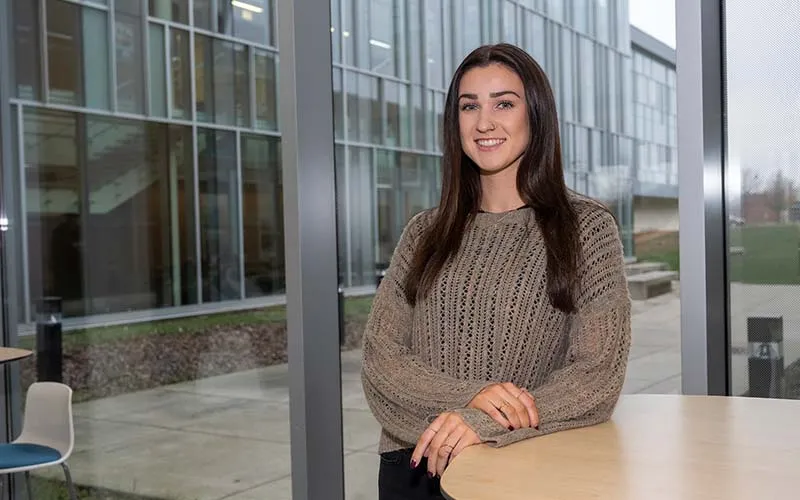 ---
At Elgin Community College, I was warmly welcomed and shown how to better myself through education. I was given the opportunity to learn from outstanding professors and connect with excellent staff - their dedication and communication profoundly contributed to my overall success. My time here at ECC has opened so many new doors, and opportunities - the courses and professors inspired me to try new things, and I found a passion for learning about the criminal justice system. I also had the opportunity to learn from the fantastic Professor Todd Ramlijak; he inspired my interest in the criminal and juvenile justice systems.
The high school version of me would never believe all I have accomplished here at ECC. During high school, I often struggled to connect with classes and learning, never being one who liked the "busy work" of typical high school homework. All that changed at ECC, thanks to the flexibility of online learning and the outstanding faculty. Being a member of the Phi Theta Kappa
Honor Society and being named to the Dean's and President's list are all a part of my memorable journey here. I am also a part of the new research program on campus - the Center for Undergraduate Research and Innovation (CURIC) - where I have gotten to work with the amazing Professor Mia Hardy and other faculty. This program and other ECC accomplishments have sharpened my leadership skills and expanded my knowledge of the criminal justice system.
After graduation, I plan to stay connected to ECC through my CURIC research and beyond as I embark on the rest of my journey.
Emma Bell '22
Associate in Liberal Studies
Manhattan, IL