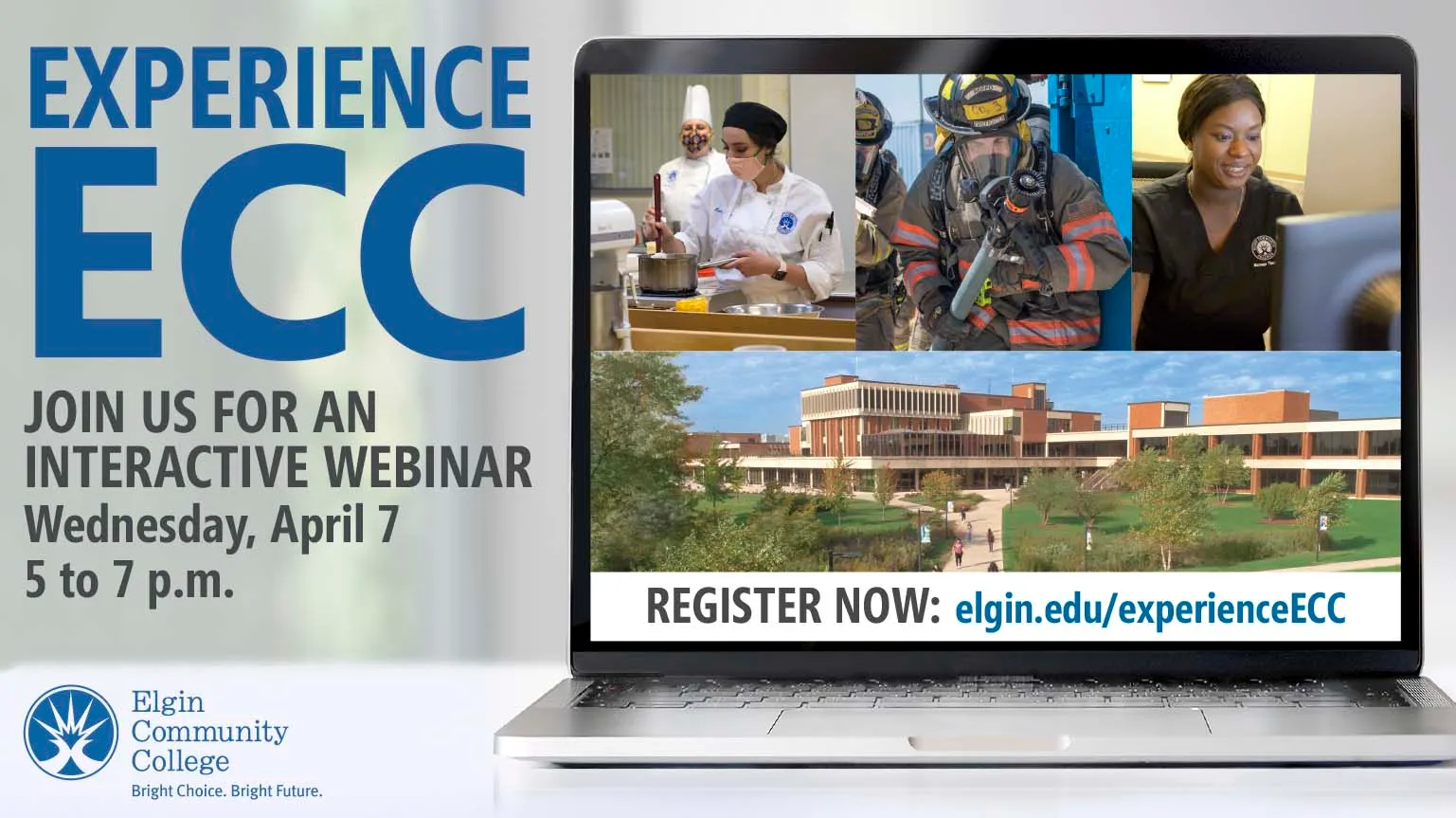 ---
District 509 community members interested in attending or learning more about Elgin Community College programs are invited to Experience ECC on Wednesday, April 7. The event will be a multi-part Zoom webinar from 5 - 7 p.m. Interested individuals need to register at elgin.edu/experienceECC for the link to join.
During the webinar, prospective students will meet faculty members, learn about ECC programs and academic pathways, attend a Q & A session with current ECC students, explore internship and apprenticeship opportunities, and connect with admissions staff.
"We are excited to provide an opportunity for our community to learn more about all ECC has to offer," said Jennifer McClure, PhD, managing director of enrollment. "We know it has been a hard year, and we are ready to meet people where they are and help them achieve their goals. Come join us!"
Plus, you'll learn the details you need to know about:
University transfer options – chat with advisors and several of our transfer partners to learn about ECC's guided transfer pathways
Career-technical programs – Find a certificate program that is the right fit for your interests
Scholarship and financial aid applications – ECC offers an affordable education along with hundreds of scholarships.
Visit elgin.edu/experienceECC to register. For more information, contact the ECC Admissions and Recruitment Office at 847-214-7385 or admissions@elgin.edu. To live chat with an admissions representative during business hours, visit elgin.edu/admissions.