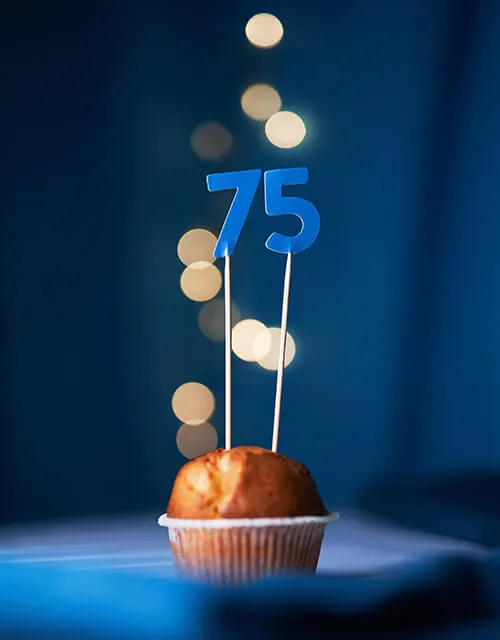 Join us in commemorating more than seven decades of improving lives through learning.
Since its founding in a wing of Elgin High School on January 10, 1949, Elgin Community College has grown into a top 25 college recognized by the Aspen Institute. In 2024 we begin a year-long celebration to highlight our milestones and recognize the many people responsible for the college's progress.
Nominate someone for the ECC Sensational 75.
Recognizing former ECC students' success, talent, and contributions will be a significant part of the college's 75th anniversary in 2024. The college will choose 75 people to be featured in anniversary advertising, publications, and events. We invite you to nominate yourself or another former student.
Nominations due June 30, 2023.
Contact