Events Center
This is a multi-purpose facility that accommodates activities ranging from sporting events and trade shows, to antique shows and craft fairs, to political rallies and concert venues.
Gymnasium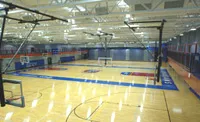 - Features three NCAA basketball courts.
- Converts into three NCAA volleyball courts.
- Converts into two tennis courts.
- Walking track overlooking the main lobby & courts.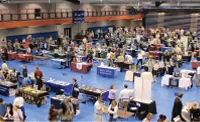 Stadium seating is available for 1,550. Floor seats accommodate up to 900. With portable staging, the Building J Events Center can host events for groups as large as 2,500.
---
Dance/Aerobic Room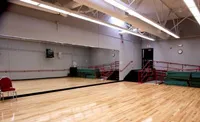 - Aerobic room 27' x 47'
- Dance studio 27' x 55'
- 11' 10" ceilings
- Wood floors
---
Athletic Fields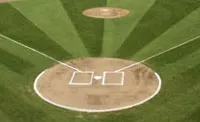 The baseball field is among the finest community college stadiums in Illinois. It seats 500 and features an outdoor hitting facility. View Athletic Fields for location information.